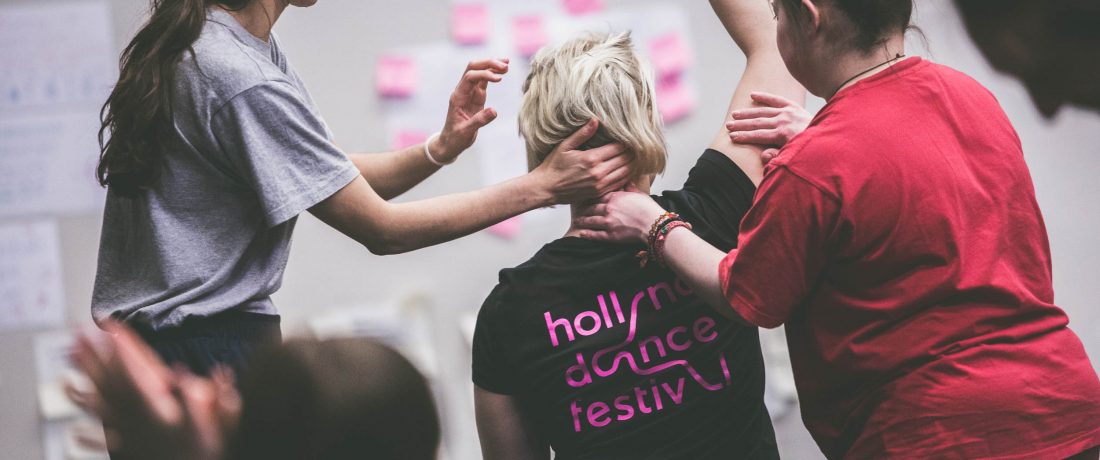 Teacher Training Course 2
Training the Disabled Dancers of the Future
Holland Dance Festival in cooperation with Stopgap Dance Company will work closely together for a second session of a Teacher's Training Course.
The Teacher Training Course is organized by  Holland Dance Festival and Stopgap Dance Company and is intended for dance teachers who would like to teach in inclusive dance classes.
This session will share Stopgap's knowledge of developing dance skills with disabled dancers and adapting traditional dance technique for disabled dancers.
The session will reveal the methods behind Stopgap's successful inclusive dance syllabus IRIS and support the participants to translate their own teaching practice to become more inclusive to disabled students. This session will explore the rigour of dance skill while sustaining Stopgap's inclusive ideals. To find out more about IRIS click here.
Read more details about the tickets and dates here.