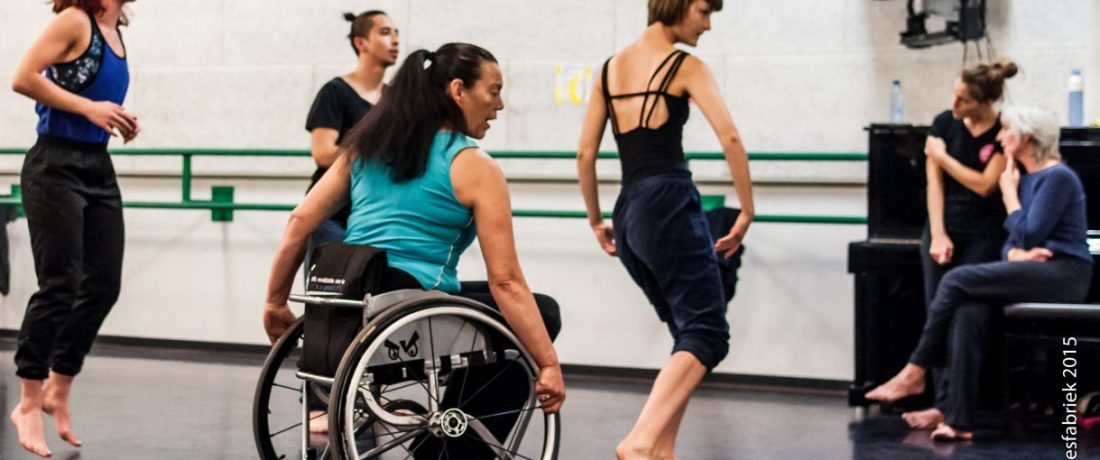 DanceAble Classes 2017
"Dance without borders"
Holland Dance Festival is organizing inclusive dance classes within the framework of the iDance programme.
Do you also feel like dancing? But do you not know whether dancing is something for you because of your (physical) limitation? Sign up for the DanceAble lessons of Holland Dance Festival!
These dance lessons are suitable for everyone with and without (physical) disability.
During the lessons you will receive lessons from  professional Holland Dance Festival dance teachers. Through various dance exercises and choreographies you will get acquainted with modern dance and you will discover the versatility of dance. The teachers will take into account the different possibilities and potentials of all participants, so that everyone can follow the lesson well. In addition to discovering dance, dance pleasure is the central focus during the lessons!
For whom? 
Anyone with or without disabilities can participate in the lessons. There are also no age restrictions.
Location
Studio Holland Dance, De Gheijnstraat 51, The Hague
Dates:

Sunday 2 April

Saturday 3 May

Sunday 28 May

Saturday 10 June

Sunday 2 July

Saturday 9 September
Saturday 16 September
Saturday 23 September
Saturday 30 September
Saturday 7 October
Saturday 14 October
Sunday 12 November
Sunday 19 November
Sunday 26 November
Sunday 3 December
Sunday 10 December
Sunday 17 December
More information at the Holland Dance Festival website.
For next years' classes click here.