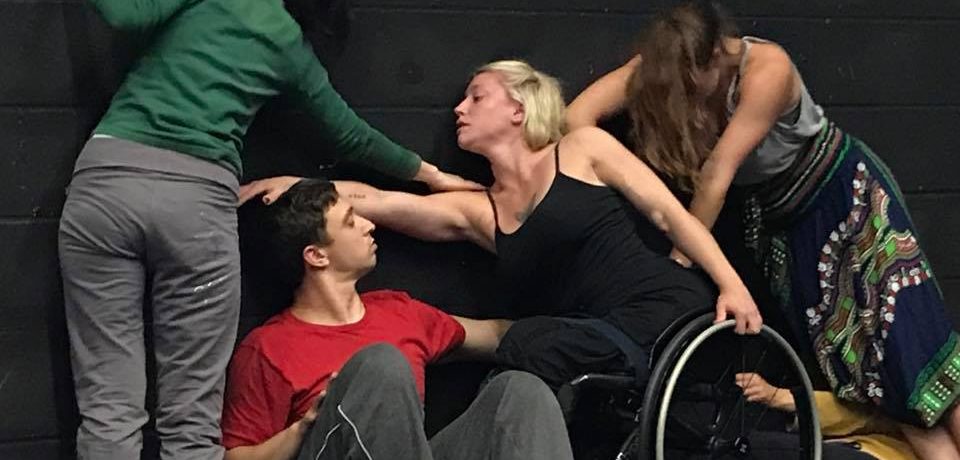 Teacher Training Course 1
Inclusive Dance in the community
Holland Dance Festival in cooperation with Stopgap Dance Company will  work closely together to offer an iDance Teacher's Training Course on "Inclusive Dance in the community"
 The Teacher Training Course is the next step in the collaboration between Holland Dance Festival and Stopgap Dance Company and is intended for dance teachers who would like to teach in inclusive dance classes.
About the Teacher Training Course
Stopgap Dance Company is specialized in dance education for people with a (physical) disability. During the Teacher Training Course the company shares its experience in the field of inclusive dance and shares tried and tested methods for warm up, dance skills and creative assignments. Curiosity and inventiveness are stimulated during this Teacher Training Course in order to take a fresh look at inclusive dance.
On 12th-16th of March 2018, Holland Dance Festival works with three international partners on inclusion dance. 

"For five days, we work together on the floor and exchange knowledge. On Friday afternoon, March 16th, we open the studio hours for the participants of the teacher training course so that you can come and see this special process."

Registration
Participation in the Teacher Training Course is free. You can register for the Teacher Training Course on 17 and 18 March (and the extra option on 16 March) via this link . Do you have a question? Please contact Joanne ter Veen via joanne@holland-dance.com.
More information about the Teacher Training Course can be found at the website of Holland Dance Festival.