The Project
"i-Dance" is intended to produce innovative approaches for addressing people with and without disabilities and the dance community, by providing more attractive education and training programmes, in line with individual needs and expectations.
The objectives are to give adult educators, and therefore adult-learners, access to a proven methodology, which is grounded in experience provided only in few inclusive dance companies. The results will increase capacities of adult educators to develop inclusive dance training programmes for disabled adults and the actual support of professional dancers with and without disabilities by offering them international coaching opportunities and a platform to acquire new skills.
"i-Dance" project will support a training-based collaboration between cultural organisations, professional dance schools, dance companies, conservatoires, academics, NGOs, access workers, artists and adults with our without disabilities to develop test and implement innovative course packages enriching inclusive dance participation as well as adult educators competiveness based on an exhaustive needs analysis and focusing on:
i) people with and without disabilities, with and without a prior engagement in dance
ii) dance teachers, choreographers and emerging professional dancers with and without disabilities
---
The Network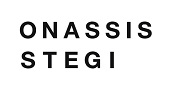 Onassis Stegi- Project Coordinator
The Onassis Stegi is Athens' new cultural space hosting events and actions across the whole spectrum of the arts from theatre, dance, music and the visual arts to the written word, with an emphasis on contemporary cultural expression, on supporting Greek artists, on cultivating international collaborations and on educating children and people of all ages through life-long learning. The Onassis Stegi proposes a programme running from October to July each year, including new works by young or more established Greek artists, thematic festivals that approach specific areas in depth, cutting-edge international productions that bring challenging aesthetic concepts to the Greek public, lectures and public discussions on a range of subjects relating to contemporary culture and society and an extensive educational programme that aims to reach out to a wide audience, including groups that for a variety of reasons do not have satisfactory access to contemporary culture.
The educational programmes and actions that complement the Centre's programme of events seek to cultivate a more informed public increasingly open to new directions in the arts. This goal is achieved by means of continuing education which seeks to familiarize children and adults with key concepts in contemporary arts, foster the development of new skills and competences and to keep them up-to-date with the salient issues of our times.
The Onassis Stegi also supports the touring and promotion of Greek troupes and artists abroad and is actively engaged in several networks and bilateral collaborations at an international level.
Stopgap Dance Company creates world-class productions with exceptional disabled and non-disabled dancers to tour nationally and internationally. As the dance education remains highly inaccessible for disabled people, we have devised our own training framework during our 20year history.
Since our establishment, we have successfully turned a number of young disabled amateurs in the community into internationally recognised professional dancers.
Within our organisation, we have built a professional pathway for disabled people and we are now in a position to share our expertise to instill our methodologies to partner organisations. We work with dance schools, syllabus providers, conservatoires and professional companies to help them make their training provision accessible to disabled people. We consider ourselves to be an agency for change with a real prospect of making dance and performing arts more diverse and accessible.
Skånes Dansteater is Sweden´s largest independent dance institution. We are a repertory company of 16 dancers presenting works by Swedish and international choreographers. Skånes Dansteater's main aims and objectives is to promote contemporary dance in the region of Skåne, southern Sweden. Principally this is achieved through the work of and performances by the company of professional dancers but also through participation projects which seek to engage the wider population of Skåne.
With its base in Malmö, Skånes Dansteater has responsibility to promote, strengthen and develop dance as an art form at a regional level. This strand of the company's work is achieved through producing and touring contemporary dance works of high artistic quality.
Skånes Dansteater strives above all for high artistic quality in both the work of its professional company of dancers and the community outreach projects that work in parallel with performances.
We aim for exceptional artistic quality and the work that we do is accepted as such both nationally and internationally.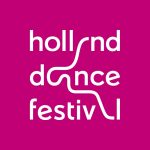 Holland Dance Festival
Holland Dance Festival is a leading international dance organization. Our mission is to make dance accessible for everybody regardless of age, social or cultural background. Dance inspires and that is why we are so passionate about our work. We pride ourselves in being allowed to unlock the passion and the power of dance. That we are able to connect people worldwide through dance. For over 30 years.
Without a doubt, one of our best known activities is the world renowned biennial Holland Dance Festival. During three weeks performances of internationally distinguished dance companies and artists are presented. Variety, uniqueness and quality are guiding principles in our programming.
Holland Dance organizes a wide range of educational activities, projects, workshops and tailor-made lessons.
These can be part of education or to give people the opportunity to experience the power, meaning and diversity of dance.
Holland Dance organised in 2015 DanceAble a three-day event on creating beauty in disability. At DanceAble both amateur and professional dancers with and without handicap presented the amazing results of their collaborations. In addition, a large community art project demonstrated that with dedication and joy, the things we often believe to be impossible can become reality.
---
Erasmus +
Erasmus+ is the EU Programme in the fields of education, training, youth and sport for the period 2014-202.
Education, training, youth and sport can make a major contribution to help tackle socio-economic changes, the key challenges that Europe will be facing until the end of the decade and to support the implementation of the European policy agenda for growth, jobs, equity and social inclusion.
The Erasmus+ Programme is designed to support Programme Countries' efforts to efficiently use the potential of Europe's talent and social assets in a lifelong learning perspective, linking support to formal, non-formal and informal learning throughout the education, training and youth fields. The Programme also enhances the opportunities for cooperation and mobility with Partner Countries, notably in the fields of higher education and youth.
The Programme supports actions, cooperation and tools consistent with the objectives of the Europe 2020 Strategy and its flagship initiatives, such as Youth on the Move and the Agenda for new skills and jobs. The Programme also contributes to achieve the objectives of the Education and Training Strategic Framework for European cooperation in Education and Training and of the European Youth Strategy through the Open Methods of Coordination.
This investment in knowledge, skills and competences will benefit individuals, institutions, organisations and society as a whole by contributing to growth and ensuring equity, prosperity and social inclusion in Europe and beyond.