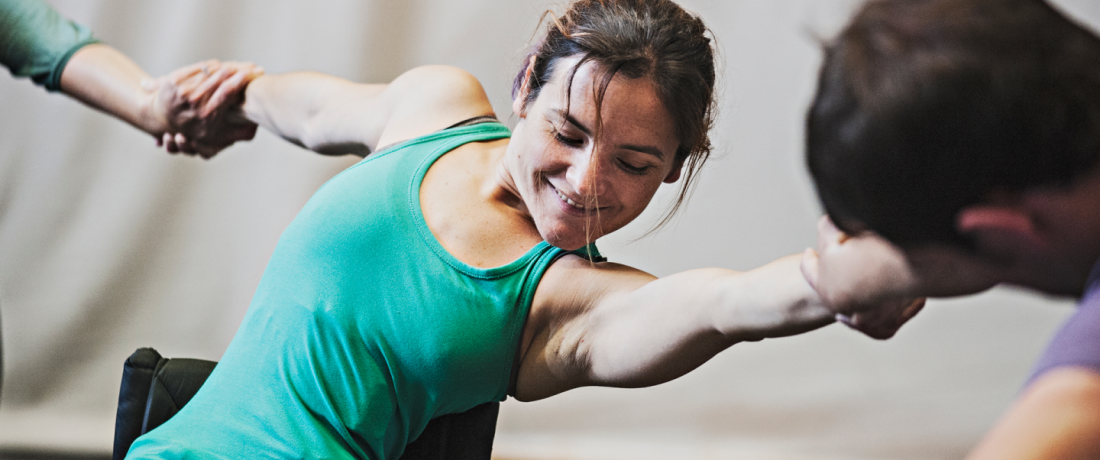 Teacher Training Course: Encompass
Holland Dance Festival and the inclusive dance company Stopgap Dance Company are closely working together for this training course in the framework of the iDance programme.
The Teacher Training Course is the next step in the long-term collaboration between Holland Dance Festival and Stopgap Dance Company. It will be aimed at dance teachers interested in working inclusively.
During DanceAble #2 there will be a one day introductory course where Stopgap Dance Company's inclusive method is central. In the Teacher Training Course the focus will be on the importance of a dialogue between teacher and dance student and how to find a balance between existing values and inclusion. The day will begin with a short inclusive warming-up, followed by an introduction to movement translation. In the afternoon the traditional notions of technique will be unraveled and the participants will share how to begin creating bespoke exercises for dancers with a disability.
Date: 5 November 2017 at 10:00 o'clock
Location: Korzo theater, The Hague, Netherlands
Price: 25 euro