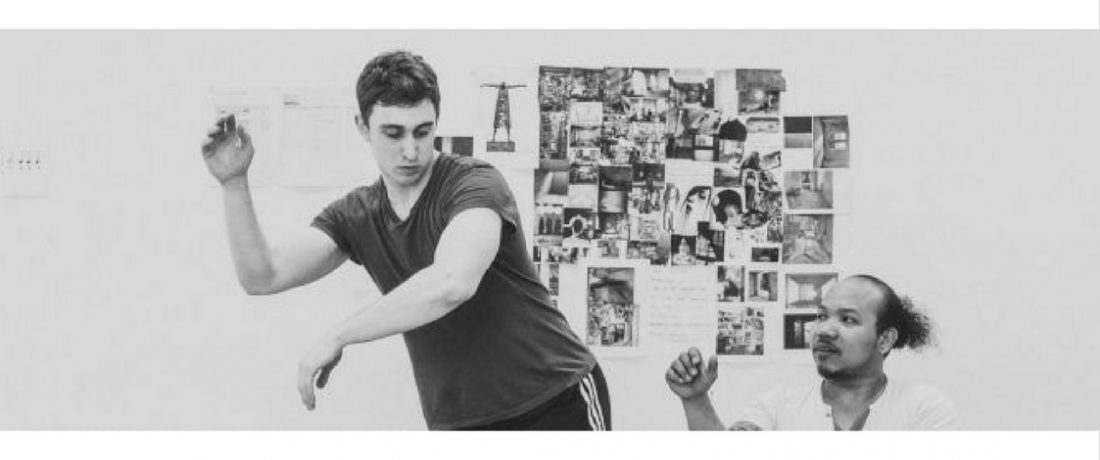 February 16, 2018
Erasmus Project with Christian_ Notes from the learning mobility in Athens
Christian talks us through his best moments of the learning mobility in Athens on March 2017.
"Last month, we had the absolute pleasure of hosting Holland Dance, Skanes Dance Theatre and Onassis Cultural Centre for the next stage of the Erasmus project;
a beautiful week of dancing, creating and sharing
Thirty-six artists with many different bodies in a room at once was quite overwhelming at first, but a real feast for the senses when we starting moving together!
One of the things that I enjoyed most about this week was the sharing of different practices and ideas. Watching so many varied approaches that I would have never thought of myself was brilliant and really opened my mind even more to different possibilities. Such a simple task like navigating the space with your eyes closed and shifting your body around imaginary obstacles was one I remembered very vividly due to the sensitivity and atmosphere it created.
I am very interested in movement and the way in which someone embodies their own physicality; through having so many opportunities to improvise with many new people, I felt greatly inspired to challenge my own material and habitual responses. Working with Demi, one of the Greek dancers was amazing. I was fascinated by her dynamic qualities and the use of her crutches. I loved being able to latch onto some of her movements and translate them into my own body. In turn, I found a totally new way of moving which I am incredibly grateful to her for.
The learning and discovery is one of the most important things to me along with the generosity and willingness to explore. The opportunity to talk and feedback to each other throughout the week was not only a perfect opportunity to get to know each other but it also allowed us to share more of our experiences within inclusive dance, for sure it's one of the best ways to inform your practice. I feel that I learnt the most from taking part in and watching improvisation jams throughout the week. Decision making in a large improvisation is a tricky topic to me; how do you know when you could add input to an idea or completely destroy it, when is the best point to enter, when do you know if the idea has 'finished'. I do however feel that it becomes very obvious when the space is too busy with too many ideas and with this, how do you draw the audience in, is it a performance or does it depend on the context. I feel that being a skilled improviser is an incredible talent that I wish to further develop my understanding of. Now, I firmly believe that you must trust your instincts and go for it; the more doubts you place in your mind the more inhibited you are so letting all of this go is a skill in itself. Despite all this analysis and thinking time, it was amazing to watch everyone dance and express themselves, making some really beautiful connections with each other.
I had a brilliant time being a part of Erasmus and I look forward to getting all of our creative minds back together in the future."
Posted Friday, 18 August, 2017 on the blog of stopgap dance company.