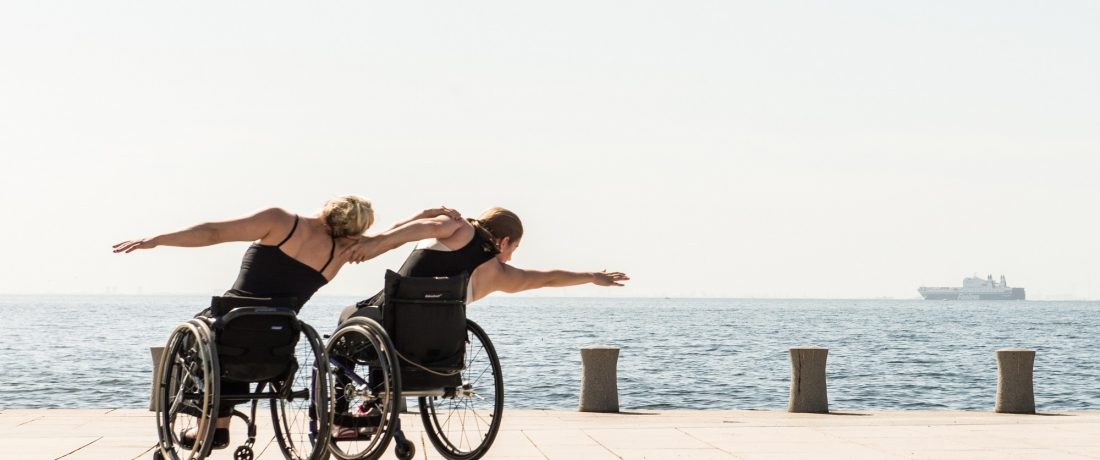 Dance & Disability
A research on inclusive dance education & training in Greece, Netherlands, Sweden and the UK.
The aim of this report is to outline, examine and discuss the existing educational infrastructures, professional networks, and available practices of inclusive dance focusing primarily on the four European countries participating in the iDance project. The intention is to delineate existing realities in the field of contemporary dance and disability –especially the educational status– so as to form alternatives to the status quo, and articulate a best practices guide. The objectives are to:
Map existing conditions and structures as a method of recording relevant realities and producing alternatives to the dominant status quo.

Outline and discuss a basic set of methodologies and practices in relation to inclusive dance.

Consolidate a best practices guide focusing on education.

Propose a set of bibliographic references for further research.

Bring to the fore the various legislative and socio-political structures that define dance practices in the four countries in question.
The research was conducted by Mrs Betina Panagiotara, a dance researcher and journalist. In 2018, she was awarded her Ph.D. at the University of Roehampton looking at the contemporary dance scene in Greece amidst the socio-political crisis, focusing on emerging artistic practices. She holds a BA in Media, Culture & Communication (GR) and a MA in Dance Histories, Cultures and Practices (UK).
Click here to read the full research report.