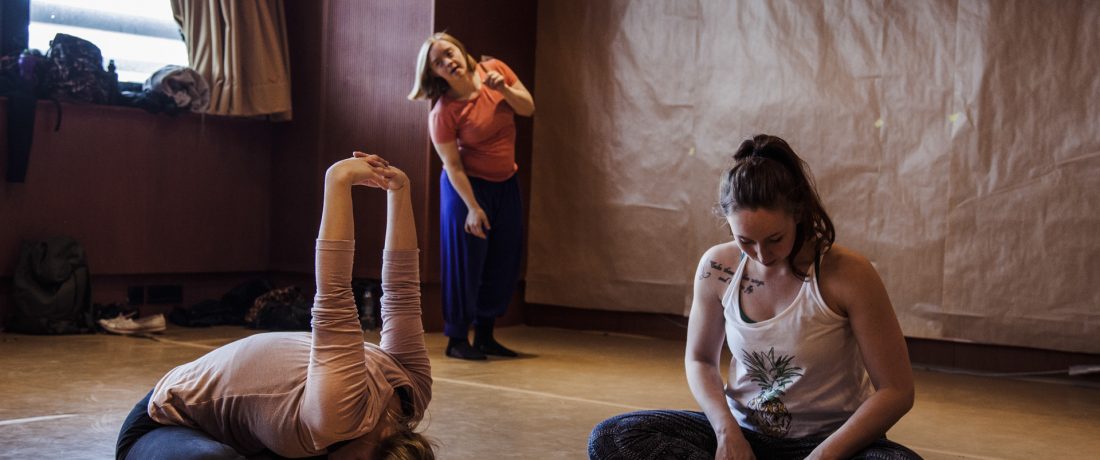 Movement workshop for people with and without intellectual disability, with and without physical disability
A workshop which takes the body and movement as its starting points and puts the participants in other people's shoes.
Inspired by a scene from the choreography Sweet Abyss, which was presented at the International Unlimited Access Dance Festival at the OCC in 2015, the participants of this workshop will explore their relationship with the world and their perceptions and interpretation of it. They will be attempted to see things in the round and distance of themselves from the certainty stemming from their own, limited viewpoint. They will be putting themselves into others shores, "borrowing" their singularities (or disabilities) and filtering their own perceptions through others.
Taking the body, movement and group interaction as our starting points, we will be stimulating our imagination, feelings and minds while images and other external stimuli help enrich our kinaesthetic experiences.
Location: Onassis Stegi
Dates: 27 OCT 2016 – 26 JAN 2017