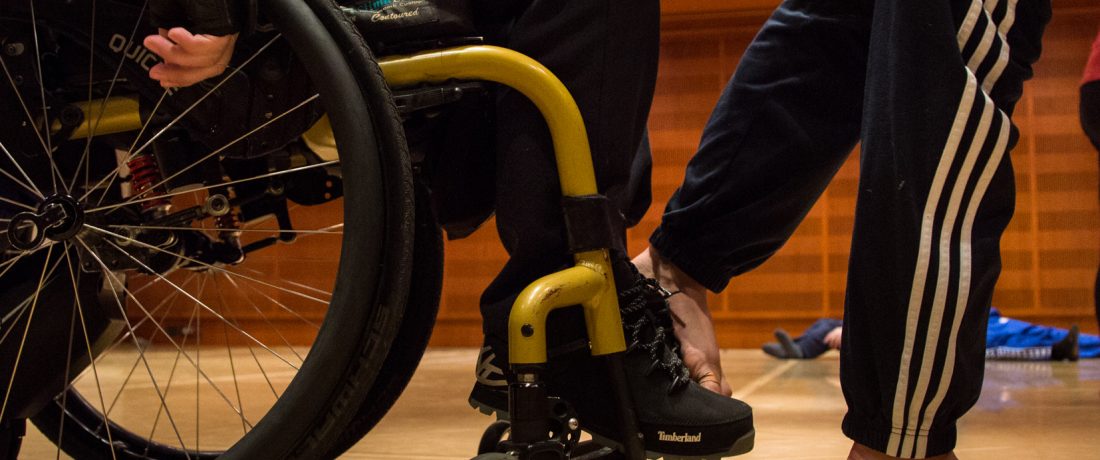 iDance: Choreographic experiments
Mixed dance group for individuals with and without disabilities
Three choreographers and twenty dancers with and without disabilities who participated in previous workshops are ready for their next dance adventure. This year, three workshops come together into one large, mixed group, which will lead iDance to its dynamic crescendo, demonstrating yet again the power of dance.
Three choreographers, three different approaches, twenty dancers. This workshop will pose a series of questions intended to include the dancers in the choreographic process.
How can participants approach an issue from different angles and directions, contributing ideas of their own?
In what way does might this different way of working produce different material?
Each dancer will share his or her experience, imagination, and unique individuality with the group, in the most open dance dialogue the Onassis Cultural Centre has ever hosted.
Mobilizing the body, emotions, and the mind, the participants will enter a new adventure, bringing each dancer's unique way of moving into a united narrative.
This year all participants working together on equal terms, moving between the roles of choreographer and dancer in a climate of freedom and experimentation, which allows space for risk-taking, mistakes, and also games!