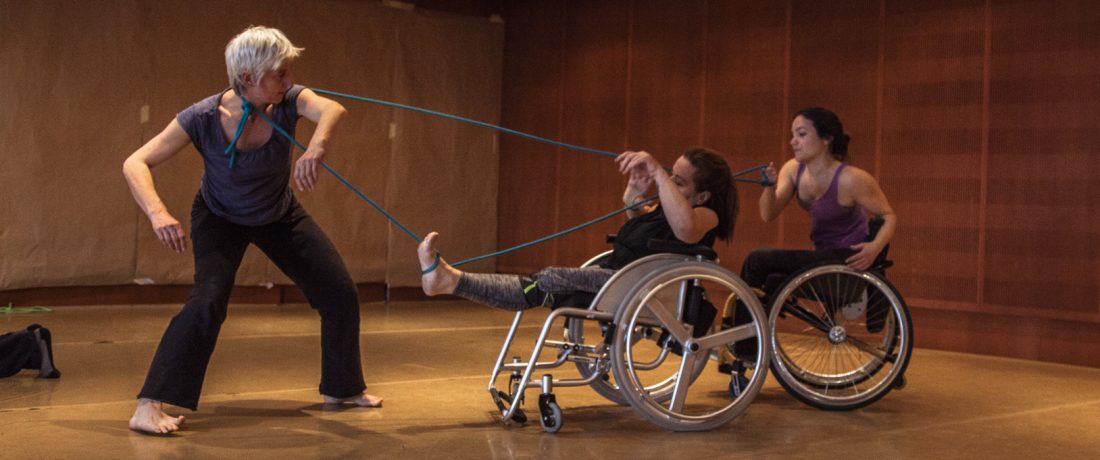 Dance workshop for people with and without physical disabilities
NOV 2016- FEB 2017
The dance workshop in which the group becomes the medium for creating dance solos.
Over the twelve workshops, we will create short solos with a focus on developing the movement and interpretative abilities of each individual participant. We will observe the way in which we take decisions relating to our movement and how we develop the content of a choreography.
Using activation and strengthening techniques, we will explore conscious movement in time and space: How do we perceive a movement, how we link it to our idea, and how do we communicate it?
The cycle aims to develop our movement and expressive skills through a personalized choreographic process and through collaboration with the group.
Location: Onassis Stegi
Dates: 4 NOV 2016 – 17 FEB 2017